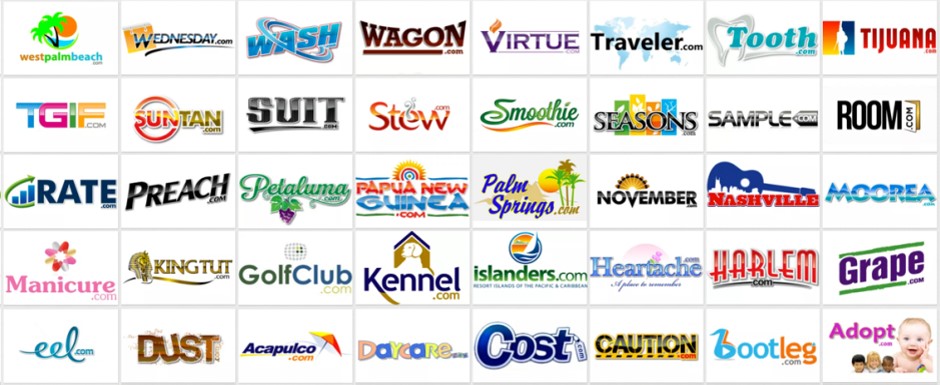 I started registering generic .com domain names back in 1994. I sought after singular as opposed to plural words but there are exceptions like Hotels.com and Toys.com is worth more than Toy.com. My first registrations was Powwow.com, which at the time was registered for free, and one of my last was Nashville.com which I paid the buyer six-figures. I brokered my first domain name sale of Powwow.com in 1996 for $20,000. That's was a lot of money for something most people thought was a fad. The highest sale of a domain name at that time was GNN..com for $55,000.
Here are some of the names I've sold over the years. I tend to keep these valuable addresses but also believe that if I don't develop them, that I should sell them to those that will offer content on them. These valuable addresses need quality and quantity to make them even more viable destinations for the public. Search, plays a big part of finding information but domain name addresses offer a way of connecting the dots of individualism that will enhance the future growth of the internet.
The Names I've Sold
Powwow.com
Racer.com
Director.com
LongBeach.com
Driven.com
Void.com
Bullion.com
Whisky.com
Kept.com
Traveler.com (buyer defaulted/ I still own)
Pear.com
Banana.com
igloo.com
Chili.com
Passover.com
Tangerine.com
Snuff.com
LagunaBeach.com
Rate.com
Grape.com
WestHollywoodRealEstate.com.com
PebbleBeach.com
Room .com (buyer is currently paying over 5 years)
Mouth.com
LYL.com
Canniblism.com
DanaPointRealEstate.com
ManhattanBeachRealEstate.com
While many of these sales are under NDA, I made sure Whisky.com was not under an NDA. It was sold for $3.1 million in 2014 and is currently ranked on Wikipedia as one of the top selling domain name only sales in the history of the internet.